Deodorization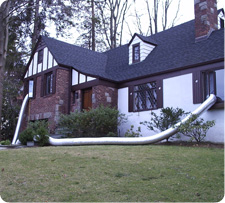 After 
fire or smoke damage
 occurs, the odor will affect your indoor environment unless assessed, tested and treated. The TERS unique professional service tests air and surfaces to detect microscopic contaminated particles or gases and removes odor components, 
soot
, mildew, allergens and more. During the deodorization process TERS will not use any chemicals that create new odors (such as orange, lemon, etc.) and obstruct our senses of smell and load our respiratory systems with toxic chemicals. Odors are generated by different sources such as 
soot
, 
mold
 due to 
flood, sewage, and water damage
, contaminated particles, etc. and require different methods of deodorization. However, no matter what the odor situation, the same fundamental principles apply in order to deodorize.
We provide:
Scientific identification of the odor source.
Remove and/or decontaminate affected materials.
Restoration of environments affected by fire, soot and smoke damage.
Restoration of environments affected by flood, sewage, and water damage.
Air quality restoration.
Post restoration and decontamination verification testing.
At TERS we know that only scientific identification and "green" processes of decontamination will remove the odors without affecting your health.

Facts:
Some of the chemicals used by ordinary restoration companies are more toxic and can affect
your indoor environment more than soot or mold!
Spraying chemicals into the air will not affect the source of odors/contamination.
Air quality restoration.
Without scientific identification you cannot solve odor/contamination problems.