Mold FAQs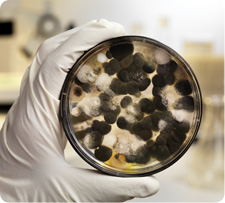 TERS is a leader in
mold
,
toxic mold
, and
indoor air quality
testing and remediation in addition to being
fire
and
water damage
restoration experts. All certified professionals, experts and mold inspectors utilize state-of-the-art testing equipment and techniques. TERS serves New York (NY), New Jersey (NJ), Connecticut (CT), Rhode Island (RI), Massachusetts (MA), Pennsylvania (PA), Delaware (DE), Maryland (MD) and New York City (NYC).
Question: I really need to have a full mold assessment but have hesitated because of pricing concerns; is it expensive to hire TERS?
Answer:
Certainly not. Our knowledge will save you money. Given our true expertise, we can complete the work without wasting your time and money on non-necessary sampling or causing additional problems that only add to the time and money you are spending, and more importantly, can put your family, and co-workers health at risk. Our inspectors are certified professionals that I personally supervise.
Question: Why do I need a company with experience in indoor air quality and restoration if I have a mold problem?
Answer:
Mold is only one part of the indoor air "puzzle; mold is mostly the result of 
water damage
 or 
water penetration
. We are the ONLY company that has the complete knowledge and experience to deal with all three fields when it comes to mold. We can give you the right answer and solution for mold contamination including sours removal and PREVENTION!  
Question: Many companies have nice websites with proud boasts and a lot of experience, but how do I know if it's true? Some websites also promise you can do it yourself with specialized equipment.
Answer:
Many companies have impressive, colorful websites, but that does not guarantee they truly have the experience or the breadth of knowledge and capabilities that we offer. One should always ask for credentials, proven experience and the qualifications of the staff prior to hiring an "expert". Only testing by a professional expert can uncover the real answers you need regarding mold. Your health is too important to take a chance on an advertised gadget. Would you use a kit instead of going to a doctor if you were sick? We have expertise in indoor air quality, 
fire damage repair
, and 
water damage cleanup
 as well as in the field of mold.