Documents & Books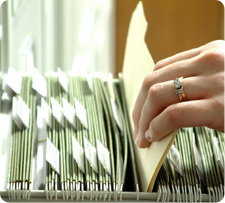 TERS experts have been in the recovery business over 20 years with over 50 years of combined experience. We have recovered millions of documents, legal files and books, as well as gaining nationwide acclaim for having successfully completed the most challenging book and document restoration projects.  
We specialize in the restoration and decontamination of books, documents, magnetic and micrographic media that were affected by
water damage
,
fire damage, soot
and
mold
. All equipment is owned by us, presently in-house, and we are ready to handle current projects. Our staff of seasoned experts is well-trained in the field of book and document recovery,
drying
, freeze-drying and decontamination. They know the idiosyncrasies of the emergency services and how to best serve your needs, timely, cost-effectively and efficiently.  
Our disaster recovery expertise is unmatched for these types of situations, having successfully completed many recovery projects. Our technical superiority has been recognized on numerous recent projects.
Support Services
24 hour a day emergency hotline: 877-777-3117
On-site  expert assistance & consulting
On-site evaluations & environmental testing
On-site pack-out assistance
On-site re-shelving and re-filing
On-site climate control system
Pickup and refrigerated transportation
Freezer and climate control rooms
Vacuum freeze-drying services
Bar-code tracking systems for large projects
TERS recovery service is offered to both our residential and commercial customers. For very large disasters, our mobile drying equipment can be set up and installed on site. This treatment includes the application of our recovery and salvage process that includes:
Cryogenic freeze-drying of documents and books
Removal of surface contamination, mold and soot
Trimming of text block
Decontamination & deodorizing to remove smoke odors
Blueprints and maps recovery
Photocopying of damaged or undamaged materials
Relabeling, indexing and reordering of files
Microfilm drying and restoration
Damage to books and documents requires special care. Trying to brush away soot can cause further damage, as can unfolding wet paper. TERS experts use state-of-the-art equipment to remove soot, mold and other residue and to freeze-dry wet documents and books.