Electronics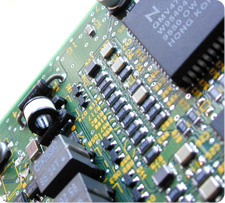 Fire and water will negatively affect electronic products – either totally or partially – through the production of acid and the sedimentation of soot and new chemical byproducts. Additionally, water and the chemical contents of fire extinguishers may cause corrosion.
Fire damage repair
 and 
water damage restoration
 require assistance of professionals who specialize in chemical decontamination and damage cleanup to prevent further damage. Electronics are vital to most businesses. When fire or water damages them, you need help now! 
Our state-of-the-art equipment can test and restore electronic equipment right in our customers' homes or office, or in our mobile laboratory. TERS technologists specialize in electrical and electronics restoration and recovery. We have an extremely fast project completion rate because of our experience, expertise and state-of-the-art equipment. Our experts will have you back in business ASAP!
Technologists specializing in electrical and electronic restoration and recovery.
Testing and restoration done in home or office, or in mobile laboratory.
State-of-the-art equipment.
Fast project completion rate.
Countless satisfied customers.
TERS serves New York (NY), New Jersey (NJ), Connecticut (CT), Rhode Island (RI), Massachusetts (MA), Pennsylvania (PA), Delaware (DE), Maryland (MD) and New York City (NYC).
Contact TERS today at 1-877-777-3117 for a consultation regarding electronics and computer restoration and recovery services.