Legal Support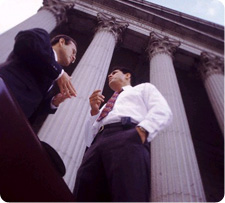 TERS offers credible expert witnesses, expertise of attorneys, attorney education on current issues regarding indoor air quality, 
mold
, 
fire, smoke, and soot damage cleanup
, and 
flood, sewage, and water damage restoration
. Court cases can involve building code compliance standards violations, 
water intrusion
 and mold property damages, toxic tort litigation, asbestos litigation, damage claims for contamination, insurance claims, bodily injury claims, workers compensation, product liability and others forms of litigation. In all cases, it is the scientific evidence that will support and enhance client cases. Litigation will almost always require an expert witness, certified inspector and/or expertise in the area of indoor environmental diagnosis.
TERS offers:
Highest caliber, credible expert witnesses
Translation of difficult technical jargon and scientific processes
In-depth expertise in in door air quality, mold, toxic mold contamination for attorneys
Historical perspectives
Summaries of current scientific literature
Highlight relevant and emerging scientific issues
Lawyer education on current issues in field
Explanation of empirical data and facts
Explanation of complex issues
All other litigation support
Acces to certified inspectors