Fire Damage Restoration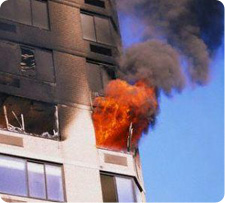 You've suffered fire damage, smoke damage or soot damage. What should you do? If you're reading this, you've already taken the first step. TERS Inc. has been there to restore indoor environments, remove all fire residues, neutralize soot and smoke contamination, and perform organic 
deodorization
. 
TERS experts have been in the recovery and environmental business more than 25 years, with over 50 years of combined experience. We have recovered thousands of residential and commercial properties, as well as gained nationwide acclaim for having successfully completed the most challenging fire and smoke restoration projects – including fire, soot or smoke damage restoration, and overall 
disaster restoration
.
We specialize in the
GREEN
restoration and decontamination of buildings, contents, mechanical engineering systems, 
electronics
, 
documents
 and magnetic media that were affected by, fire, soot and smoke. All equipment is owned by us, presently in-house, and we are ready to handle incoming projects. Our staff of seasoned experts is well trained in the field of smoke removal, cleanup, drying and decontamination. They know all features of the emergency services and how to best serve your needs, timely, cost-effectively and efficiently. 
At TERS, we know how different hazardous materials (such as 
asbestos
 and 
lead
) react to fire, heat and smoke and what steps to take to minimize the damage. We will perform all the necessary services to preserve, protect and secure your home with thorough cleanliness and environmental safety. We also know how to work with your insurance representative as environmental and restoration experts, not as a general contractor or ordinary cleaning company – an important difference when selecting a qualified specialist. 
TERS recovery service is offered to both our residential and commercial customers. For very large disasters, our mobile drying equipment can be set up and installed on site to provide most efficient 
disaster recovery
 restoration. 
TERS' salvage process includes: 
24-hour around-the-clock emergency hotline: 877-777-3117
On-site expert assistance & consulting
On-site evaluations & environmental testing
24-hour-a-day air quality monitoring.

GREEN

fire damage cleanup and smoke removal

GREEN

  decontamination & deodorizing to remove smoke odors
Dry-ice blasting
Asbestos, lead and mold remediation
Vacuum freeze-drying services
Fire or smoke damage requires special care. Trying to brush away soot can cause further damage. TERS experts use state-of-the-art equipment to remove soot, smoke and other residue using environmentally safe methods. TERS experts know exactly what to do in fire restoration projects – leave it to the experts. 
Contact TERS today at 1-877-777-3117 for a consultation regarding our fire damage testing, treatment, restoration and decontamination services.