INDOOR AIR QUALITY EMERGENCY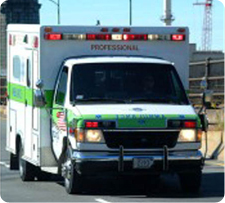 Indoor air quality emergencies require immediate action and the work of experienced specialists to obtain the best possible outcomes. TERS experts are fully trained and experienced in dealing with emergency building cleanup, restoration and recovery. We handle 
indoor air quality
 emergencies in addition to remediation, restoration and recovery (including 
flood, sewage and water damage recovery
; and 
fire, soot and smoke damage restoration
). All testing, analysis and remediation will be conducted and completed without adding more stress to an already-stressful emergency situation. TERS' end goal is to get things back to normal as soon as possible, eliminate the contaminants and restore
indoor air quality
. All testing, analysis and remediation will be conducted and completed without adding stress to an already-stressful emergency situation. TERS' end goal is to bring your life back to normal as soon as possible, eliminate the contaminants, and restore indoor air quality.
TERS building recovery team understands the need for immediate response to a building damage crisis due to the
health risks
involved. Indoor environment contamination, such as toxic bacteria and airborne microbes, may affect humans in a matter of hours!     
Our emergency teams are ready for an immediate response. Where possible, we will arrive on site within 3 hours and will have a highly qualified team ready to go 24 hours a day. We will move quickly to detect and remove toxic substances. Our goal is to get your home or business back to normal as soon as possible. When disaster strikes, we stand ready with an emergency response.
TERS offers:
Emergency building recovery for healthy indoor air quality
Environmental and indoor air quality assessment
Microbial remediation
On-site arrival in less than 2 hours
Post-damage emergency report within 3 hours after your call
A highly-qualified team that is ready to go in 24 hours
Emergency assistance 24 hours a day, 7 days a week
Emergency number: 1-877-777-3117
Serving New York (NY), New Jersey (NJ), Connecticut (CT), Rhode Island (RI), Massachusetts (MA), Pennsylvania (PA), Delaware (DE), Maryland (MD) and New York City (NYC).