Indoor Air Quality FAQs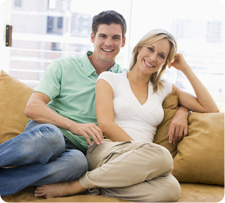 TERS is a leader in 
mold decontamination
 and 
indoor air quality testing
, in addition to 
fire damage repair
 and 
water damage restoration
. All TERS certified professionals, experts and mold inspectors utilize state-of-the-art testing equipment and techniques. TERS serves New York (NY), New Jersey (NJ), Connecticut (CT), Rhode Island (RI), Massachusetts (MA), Pennsylvania (PA), Delaware (DE), Maryland (MD) and New York City (NYC).
Question: What are the most common biological contaminants (microbials) that lead to poor indoor air quality? 

Answer:
Microbials are the largest group of indoor contaminants found in buildings and homes. They are 
mold
, mildew, bacteria, fungi, viruses, nematodes, amoeba, pollen, dander and 
dust mites
. A trained, certified inspector, such as the experts at TERS, can use state-of-the-art testing methods to identify all contamination that leads to poor 
indoor air quality
.
Question: Isn't it the government's job to monitor and regulate indoor air quality?
Answer:
Most governmental regulations concern outdoor air quality to control emissions from factories, power plants and smelters that pollute and cause contamination directly into the atmosphere. Because people spend the majority of their time indoors, serious questions must be raised about indoor air quality, as well as health risks associated with 
mold
, contamination, and poor indoor air quality. TERS is uniquely qualified to help analyze air quality in any indoor environment – big or small.