Sick Building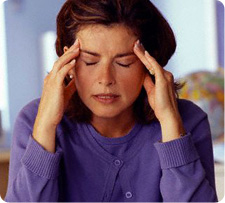 TERS is a leader in mold removal and mediation; 
indoor air quality
 testing and remediation;
fire damage restoration
 and 
water damage restoration
. Often the result of poor indoor air quality, mold contamination and exposure to chemical contaminants in a building leads to a series of health symptoms and illnesses known as Sick Building Syndrome (SBS).
Buildings with SBS may cause its occupants to complain of: eye, nose and throat irritation; neurotoxic or general health problems; skin irritation; hypersensitivity reactions; infectious diseases; sensory damage; headaches, fatigue, nausea, and membrane irritation.
SBS is a term used to describe health effects that seem to be linked to building occupancy without any other diseases being detected. Causes of SBS are not easily recognizable. Complaints and symptoms are usually relieved after exiting the building. Diagnosis is based upon exclusion of other diseases and is determined by sampling and testing of indoor chemical or biological contaminants, as well as evaluating for other possible outside causes (See 
water damage cleanup
 and 
fire damage restoration
 sections).
There are many sources of indoor air pollutants in buildings. They include: combustion sources, building materials, furnishings, cleaning products, personal care products,
air duct
systems, and bioaerosols such as bacteria and
mold
. Any of these contaminants can create poor
indoor air quality
and lead to symptoms of Sick Building Syndrome.
TERS can assist you in finding and identifying the type of indoor air pollutants and find other indoor environmental conditions that are conducive to SBS symptoms. Our experts can recommend solutions for remediation and improvement of indoor air quality in addition to utilizing our expert testing methods. TERS can conduct toxic 
mold
 and 
indoor air quality
 testing and remediation, as well as 
flood, sewage, and water damage restoration
, and 
fire, soot, and smoke damage cleanup and repair
 to eliminate SBS.