ENVIRONMENT AND BUILDING RESTORATION EMERGENCY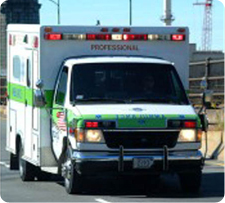 TERS understands the need for immediate response to environment and building damages damage due to the numerous health risks involved. Indoor environment contamination, such as 
toxic mold
, bacteria, and airborne microbes, may affect humans in a matter of hours! Toxic chemicals may be produced when construction components break down during a fire. And may produce noxious gases and nicotine or airborne fungi if action isn't taken quickly. Our emergency teams are ready for an immediate response. Where possible, we will arrive on site within 1 hour and will have a highly qualified team ready to go 24 hours a day. TERS environment restoration and building restoration services include fire damage cleanup, 
smoke and odor deodorization
, 
water damage cleanup
, 
mold testing
 and 
mold removal
, 
indoor air quality restoration
, 
air duct cleaning and sanitization
, 
biohazard cleanup
, 
asbestos removal
, 
sick building restoration
, and more. 
We will move quickly to detect and remove toxic substances. Our goal is to get your home or business back to normal as soon as possible. When disaster strikes, TERS stands ready with an emergency response. 

Water damage cleanup emergency service
Fire damage cleanup emergency service
Arrive at site in less than 3 hours
Give post-damage emergency report within 6 hours after your call
Have a highly qualified team of environment and building restoration experts ready to go in 24 hours
Available 24 hours a day, 7 days a week
Emergency number: 1-877-777-3117