Water Damage Restoration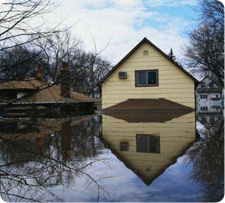 You've suffered 
flood damage
, and you're faced with a flooded basement or other home area. What should you do? If you're reading this, you've already taken the first step. TERS flood recovery experts have extensive experience in restoring indoor environments with professional flood damage restoration, 
property damage
 restoration, flood removal and cleanup, water extraction, 
professional drying
 and organic 
deodorization
. 
TERS flood recovery experts have been in the recovery and environmental business more than 30 years, with more than 100 years of combined experience. TERS building restoration has recovered thousands of residential and commercial properties, as well as gained nationwide acclaim for having successfully completed the most challenging flood and 
disaster restoration
 projects.
We specialize in environmentally friendly
GREEN
restoration and decontamination of buildings, contents, mechanical engineering systems, 
electronics
, 
documents
 and magnetic media that were affected by water damage or sewage backup. 
All equipment is owned by TERS, presently in-house, and we are ready to handle water removal and cleanup projects. Our staff of water damage experts are well-trained in the fields of water removal, flood cleanup, 
disaster restoration
 services, 
flood drying
 and 
indoor air decontamination
. Our water damage experts know all features of the emergency services and how to best serve your needs – timely, cost-effectively and efficiently. During a flood cleanup, TERS water damage experts will monitor the 
indoor air quality
 in your home or office. We will remove all contaminated materials and reduce moisture and humidity. 
Water damage – such as the common 
flooded basement
 – can present serious long-term health risks. Standing water and wet materials are breeding grounds for microorganisms, such as viruses, bacteria and 
mold
. These can cause disease and trigger allergic reactions. TERS air quality and water damage experts will monitor the 
air quality
 and help you to keep your family and employees in safe environment! 
If your home or office has been flooded, dangers exist that can and should be avoided. Make sure to turn off the electricity at the main breaker or fuse box, even if the power is off in your community. That way, you can avoid any electric safety problems. It is important to contact your insurance agent and begin looking for a water cleanup and flood restoration service for your property. 
TERS can help you 24/7 with highest quality water damage restoration and environmental cleanup service, to help get you back on your feet as quickly as possible. TERS recovery service is offered to both our residential and commercial customers. 
Our mobile drying equipment can be set up and installed on site in one hour!
TERS offers:
24-hour around-the-clock emergency hotline: 877-777-3117
24/7 water extraction & flood removal
Emergency flood damage cleanup

Free

moisture readings & thermo Imaging

Free

evaluations & environmental testing
Professional drying services, climate control & remote project monitoring
Environmentally friendly

GREEN

water damage cleanup
Environmentally friendly

GREEN

decontamination & deodorizing
Direct billing with all insurance companies
Post-flood art restoration
Water damage and flood cleanup require special care. Unprofessional environmental cleanup can cause further damage. TERS water damage experts use state-of-the-art equipment to remove excess water, moisture and other flood residues using environmentally safe methods.
New York (NY), New Jersey (NJ), Connecticut (CT), Rhode Island (RI), Massachusetts (MA), Pennsylvania (PA), Delaware (DE), Maryland (MD) and New York City (NYC).
Contact TERS today at 1-877-777-3117 for a consultation regarding our water damage testing, treatment, restoration, and decontamination services.