CRIME SCENE CLEANUP & TRAUMA CLEANUP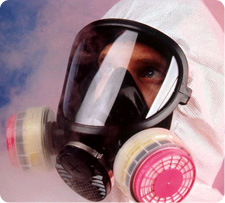 When the death of a loved one occurs, family members and friends face the challenge of handling many responsibilities that require immediate attention. TERS, Inc. specializes in 
crime scene cleanup
, trauma cleanup, blood cleanup, 
blood-borne pathogen cleanup
, suicide scene cleanup, death scene cleanup, unattended death cleanup, vehicle and accident scene cleanup, and hoarding cleanup. 
TERS, Inc. adheres to Occupational Safety and Health (OSHA), Environment Protection Agency (EPA), and State Health Department guidelines and procedures. Our restoration experts are highly trained in how to properly remove, package and dispose of biohazard waste. They have also been trained in how to approach and preserve a crime scene and who to call should additional evidence be discovered. 
TERS restoration services are available 24 hours a day, 7 days a week, 365 days a year. All of our restoration emergency vehicles are fully equipped and ready to respond. Once dispatched to a scene, our crime scene cleanup experts will be on site within 1-2 hours. We will assess and evaluate the extent of the damage; photo documented, and provides you with initial report and written proposal. When our proposal is accepted, we immediately begin the environmental restoration procedures. We clean, disinfect and decontaminate all crime scene affected areas. We ensure proper disposal of all biohazard waste.  
TERS Inc. will handle all aspects of the cleanup job from start to finish. At the conclusion of the crime scene cleanup & abatement and environmental restoration process, we offer assistance with insurance procedures for possible reimbursement.
Why Choose TERS, Inc. For Crime Scene Cleanup & Trauma Cleanup?
Services by experienced professionals who understand how to help in  difficult times
Get the highest qualified biohazard remediation services
Full environmental monitoring: before, during and after completion of the trauma or crime scene cleanup
No use of any toxic chemicals, while still thoroughly eliminating all biohazards 
Certification and warranty by our in-house environmental experts
Knowledge of Proper Handling of Biohazardous Material
Blood and blood-borne pathogens must be handled and disposed of in a responsible and safe manner to reduce chances of exposure. At TERS, Inc., the protection of our customers is our primary concern. During this challenging time, our team of support staff will guide you through the process, and our project managers will negotiate with the insurance carrier on your behalf. All of our customers are treated with the utmost dignity and respect and every job is performed as discreetly as possible. 
TERS, Inc. will provide you with a complete post-cleanup environmental inspection including: testing, laboratory analytical survey, report writing, warranty and environmental certification. All testing and sampling are performed according to the National Institute for Occupational Safety and Health (NIOSH) approved methods. Knowing that the professionals at TERS, Inc. are taking care of the cleanup and remediation will enable you to focus on the important matters and each other. 
Inventory Services
In addition to our trauma and crime scene cleanup services, we also provide full inventory services. Our crew will photo document and prepare complete inventory reports of all damaged items. This will help you and your insurance company to assess and finalize the damage report quickly and safely. 
TERS, Inc. Offers Help in Difficult Times
At TERS, Inc., we know that getting the highest qualified biohazard remediation professionals to safely handle trauma scene cleanup is only one step in the process for our customers. We understand that getting through the aftermath of a traumatic event may require assistance. For this reason, we provide our customers with the additional information that they may need to help them get through horrific time. 
We are in business not only to provide specialized cleaning services; we also want to help make a difference. Whether it is through performing expert cleanup services or providing support information to help people move forward after a loss, we want to do our part to help bring hope and healing to others. It is our purpose and our goal. As we continue to grow our business, will we continue to strive to find ways to give back and hope to make a difference each day.