Mold Identification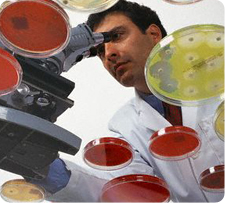 TERS is the only company of building restoration experts covering all aspects of mold contamination, including
indoor air quality
(IAQ), assessment, remediation and restoration. Our mold investigation of residential and commercial buildings is performed by certified microbial investigators following the
Sick Building Syndrome
 investigation methods that identifies sources of mold and airborne mold contamination, which could include
flood, sewage, and water intrusion
. 
TERS building restoration services utilize the most effective investigation techniques available, without wasting your time and money or putting your health at risk. Our laboratory, techniques and analysis will provide you with the most thorough mold investigation and analysis of contamination available for your residential, office building or commercial property.
TERS' highly successful mold investigation includes:
Outdoor environment and buildings assessment and inspection
Interview and special questionnaire
Visual inspection using spatial camera
Damage and contamination assessment
Moisture meter measurements
TSP (total suspended particle) counting
Flood, sewage, and water damage assessment
Air samples
Surface samples
Central air duct system inspection
Laboratory report
Analysis of laboratory results
Emergency recommendation in emergency cases
Comprehensive report
Get results in 24 hours!