CIGARETTE SMOKE REMOVAL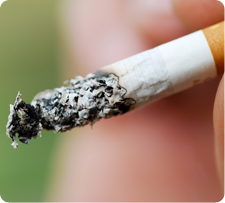 TERS is a leader in toxic cigarette 
smoke removal
. This includes toxic nicotine, nicotine, and 
indoor-air-quality decontamination
 and remediation and restoration. TERS comprehensive smoke removal services extend to residential, commercial, school, hospital, hotel and industrial facilities. No other company has the expertise to remove and prevent future nicotine and cigarette smoke contamination. Our certified smoke removal experts will save you time and money while avoiding additional damage to the building or quality of the indoor air. Each nicotine treatment job is unique and may require deviations or additional measures. 
Cigarette and tobacco smoking is the practice where tobacco is burned and the vapors either tasted or inhaled. Tobacco is the most common substance smoked. Smoking is the most common method of consuming tobacco, and tobacco is the most common source of nicotine particles in our indoor environment. German scientists formally identified the link between smoking and lung cancer in the late 1920s, leading to the first anti-smoking campaign in modern history.   
Nicotine is an alkaloid found in the nightshade family of plants (Solanaceae) that constitutes approximately 0.6–3.0% of dry weight of tobacco. In low concentrations (an average cigarette yields about 1 mg of absorbed nicotine), the substance acts as a stimulant in mammals and is the main factor responsible for the dependence-forming properties of tobacco smoking. 
Successful remediation of nicotine requires an understanding of:
Pressure differentials and air velocity in various building systems
Knowledge and experience in use of indoor Air Quality Assessment
All TERS services are based on the newest science and technology available to help us restore your indoor environment in a short time without creating additional damage from air and surfaces contaminated with toxic cleaning and deodorization materials.